BUDGET SURVEY
On Tuesday, March 5, Gov. Whitmer presented her fiscal year 2020 state budget recommendations to the Legislature.

As a member of the Appropriations Committee, I am eager to continue work on the state budget that has already begun. During this process, we must make sure to prioritize what is most important to Michigan families.
Subscribe to my email list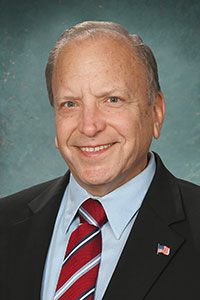 Welcome to the online office for Michigan's 19th Senate District. I am honored to serve as your state senator.
This website is dedicated to serving the people of the 19th District. The site is a convenient way for you to stay informed on proposed legislation and how I am representing you in the Michigan Senate. You can also use the website to access valuable resources and information on a variety of topics.
My staff and I are here to serve you. Please feel free to email us or call the office at 517-373-2426 or toll-free at 855-347-8019 if you have any questions or comments or need assistance in any matter. I'll be glad to help.
Thank you for visiting,
Dr. John Bizon
State Senator, 19th District